PO Box 1212
Tampa, FL 33601



Pinellas
(727) 726-8811
Hillsborough
(813) 258-5827
Toll Free 1-888-683-7538
Fax (813) 258-5902

TOOLS


CONVERSION CHART


STANDARD DEVIATION


MORTGAGE CALCULATOR
Updated January 2022
---
What are appraisers' professional standards?

All state licensed and certified appraisers must adhere to the Uniform Standards of Professional Appraisal Practice (USPAP). A copy of the current USPAP can be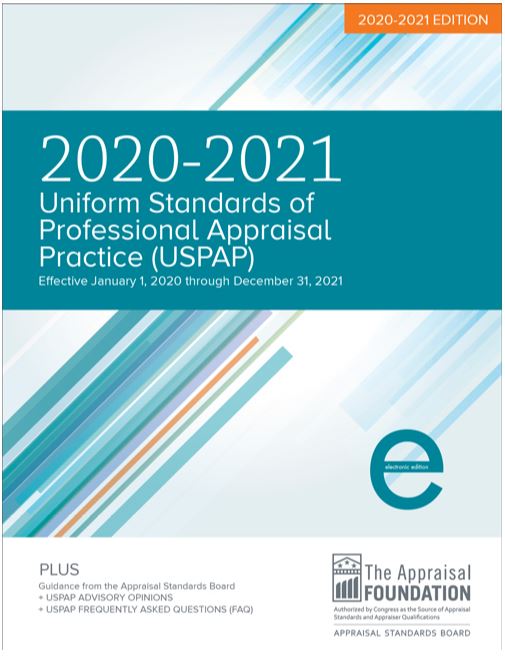 found on the Appraisal Foundation Website. Go to the Appraisal Standards Board section "Standards", then click on USPAP. The Appraisal Foundation is a national nonprofit organization that determines USPAP and educational requirements for state licensed and certified appraisers. Members of appraisal professional organizations, whether or not they are licensed or certified, are required to adhere to USPAP.
The 2020-2021 USPAP has been extended to include 2022. This brings the guidelines inline with the bi-annual renewal of appraisers licenses.
CLICK HERE FOR SUMMARY OF REVISIONS IN THE 2020-2021 USPAP
CLICK HERE FOR SUMMARY OF REVISIONS IN THE 2018-2019 USPAP
CLICK HERE FOR SUMMARY OF REVISIONS IN THE 2016-2017 USPAP

RETURN TO INDEX