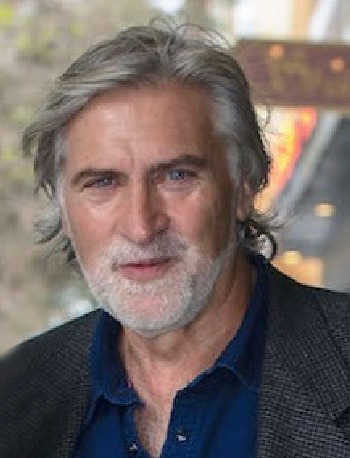 Paul T. Willies
CEO & Senior Commercial Appraiser
State-Certified General Real Estate Appraiser RZ2762


Born in Bristol, England - Paul completed his education in Canada - joining a bi-weekly newspaper in Halifax apprenticing as both a journalist and graphic artist - that led to a series of positions and ownership of newspapers and book publishing in Canada, England - and then later in the United States.
In 1990, paul relocated to South Tampa - further developing his publishing empire with the publication of Hyde Park Metro, diversyfying into publishing web sites - and assisting his father - who had established the appraisal company in Safety Harbor in 1979.
In 2001, Paul formerly joined his father, apprenticing as a Commercial Appraiser - gaining state general certification in 2003, and on his father's passing, full ownership of the company.
In April, 2020 Paul purchased Appraisal Alliance, Inc - a Residential Appraisal Company now based in Tampa - adding five certified residential appraisers and administrator to the team.
SCOPE OF APPRAISAL ASSIGNMENTS
Acreage, Farms, Medical/office Leasehold Estates, Industrial, Restaurants, Multi-family, Mobile Home Parks, RV Parks, Marinas, Hotels/Motels, Historic Properties, Churches, Condo-Hotels, Condominiums, Time Share, Nursing Homes, Life Care Facilities, Institutional properties, Community & Neighborhood Shopping Centers, Office Centers, Automobile Dealerships, Apartment complexes, Low income and subsidized housing, Special Purpose Single Family Homes, IRS 501(c)3 property donations, Eminent Domain, Insurance Appraisals, Machinery & Equipment - personal property.
MEMBERSHIPS

Board Member AREAA - Asian Real Estate Association of America - Greater Tampa Bay Chapter
Chief Executive Officer (Voluntary), Dana Jones Foundation, Inc
Past Associate Member, Appraisal Institute of West Florida
Past Member BNI Referral Masters, Clearwater Chapter
Past Board Member & Past Chairman, British-American Business Council of Tampa Bay
Past Board Member, British-American Business Council New York
Past Member, Greater Tampa Chamber of Commerce Committee of One Hundred

PROFESSIONAL LICENSES

Florida State-Certified General Real Estate Appraiser RZ2762

PROFESSIONAL AFFILIATIONS
Platinum Sponsor CCIM - West Coast Division
Senior Appraiser and Owner: Appraisal Alliance, Inc
Approved Appraiser: City of St. Petersburg/ Real Estate & Property Management, Tampa Housing Authority, HCI Group Inc / Greenleaf Capital, Valucentric, Wilshire Finance Partners, Inc, Grow Financial Federal Credit Union, Centennial Bank, ServisFirst Bank, Hometown National Bank, Bank Five Nine, Grow Financial Federal Credit Union, Bank OZK, First Citrus Bank.
PUBLICATIONS
FDI Alliance Magazine, International Economic Development - London, England.
Spring 2018 - Feature Article "In search of your Secret Garden"
Summer 2017 - Feature Article "UK's Exit From EU Marks Political Chaos"
Spring 2017 - Feature Article "Business As Usual Under A Trump Presidency?"
Summer 2015 - Florida's 'Development of Regional Impact' (DRI) law repealed.
Winter 2014 - Feature article "Jeff Vinik's billion-dollar vision marks a new era for Tampa's Urban Core"
Autumn 2014 - Feature Article "Florida Is More than Mickey Mouse and Space Rockets"

EXPERT WITNESS
Circuit Court of the 13th Judicial Circuit Hillsborough County
Circuit Court of the 6th Judicial Circuit Pinellas County